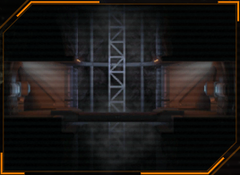 The Access Lift is a facility in XCOM: Enemy Unknown. In order to excavate the lower levels of XCOM headquarters to make room for other facilities, an Access Lift must be built on each level.
Facility Requirements
Edit
Prerequisites: None
Time to Build: 5 Days
Facility Cost: 2 Power, §50
Facility Maintenance: §10 per month
Once built, an Access Lift cannot be removed.
Community content is available under
CC-BY-SA
unless otherwise noted.